GUIDED FLY FISHING TRIPS IN COLORADO
Whether you're looking to wade through Shawnee Meadows in pursuit of large rainbow trout, or looking to explore the tributaries of the South Platte River, we have the best selection of guided trips throughout Colorado for you. Our trips range from a wide variety of public and private water access, all led by our phenomenal guides ensuring that you have an incredible time on the water. Whether you're looking for a brown trout, rainbow trout, or just a lovely guided trip getaway, we have a trip that is perfect for you!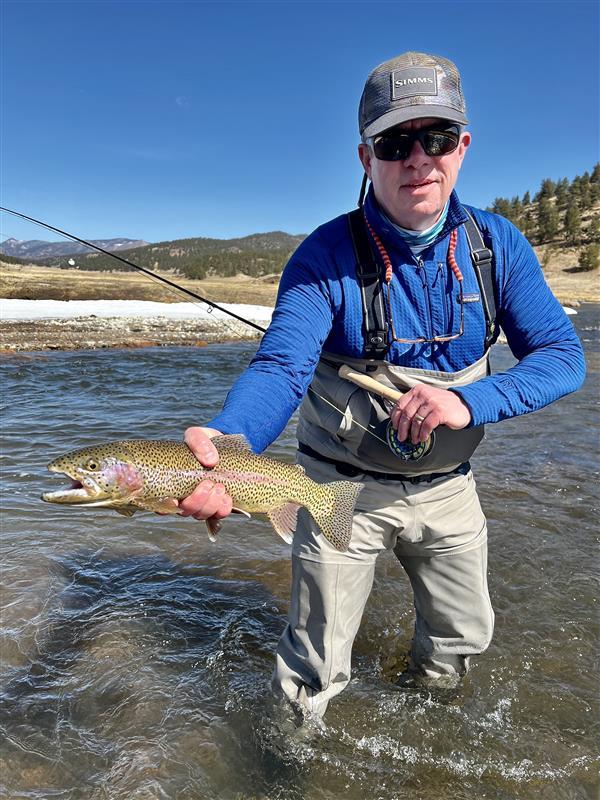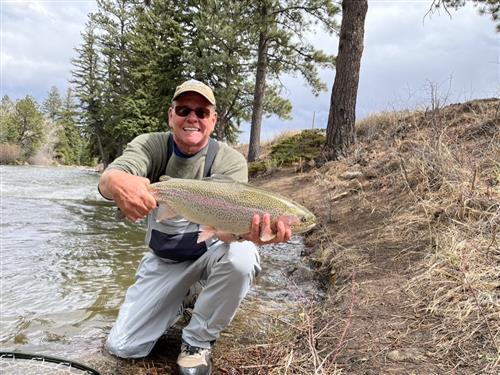 Guided access to the following private properties along with public water access:
Best Fly Fishing in Colorado
It's no secret that Colorado has some of the best fly fishing in North America. Our guided trips and the expert guides leading them offer every angler access and knowledge to some of the best fly fishing public and private waters in Colorado. From North Fork Ranch, to Shawnee Meadows, Rawhide Flyfishers, Abell River Ranch, Santa Maria Ranch, Tarryall Land & Cattle Ranch, and so many other waters, our selection of guided trips is tailored to fit every angler's fly fishing dreams. So as you begin planning your next trip to Colorado, or even if you need some fly fishing casting classes, make sure to reach out and check out our guided trips today.
ABOUT NORTH FORK RANCH GUIDE SERVICE IN SHAWNEE, CO
Your gateway to the beautiful Rocky Mountain wilderness and the best fly fishing in Colorado is the North Fork Ranch Guide Service. Our experienced team of expert anglers help fishermen and women of all ages and experience levels take their fly fishing experience to the next level. We'll help improve your technique, guide you to the very best fishing spots and provide the most enjoyable, stress-free experience.
From the best spots on public fishing lands to hidden gems to private waters accessible only by our customers, the North Fork Ranch Guide Service is your portal to the best that Colorado has to offer all year round. Choose from guided half-day trips, whole-day trips and private lessons that focus on improving your skills.
But fishing isn't the only way to enjoy the natural beauty of the Rocky Mountains. If you are staying with us at the North Fork Ranch, we can help arrange other adventures like whitewater rafting, horseback riding, hiking, zip-lining and more. Spend a few days with us in our rustic cabins to really get away from it all. And when you stay for a day-long fishing trip or a weekend getaway, our team can prepare you a streamside meal with a gourmet touch for some of the most delicious eats you've ever enjoyed. It's a whole new way to get away from it all.
We're just a short drive from just about anywhere on the Front Range! Come see us just an hour west of Downtown Denver on Highway 285.