Corporate Fly Fishing Trips With The Guides At North Fork Ranch In Colorado
Whether you're a veteran angler or you've never held a fly rod before, fly fishing in the Colorado Rocky Mountains is the stuff that legends are made of. So, when you're considering what to do for the next company outing or where to close the next big deal with your new client, we invite you to a corporate fly fishing trip with North Fork Ranch Guide Service. This isn't your typical company outing. When you book a trip with us, everyone in your group will be provided with everything they need for a successful day of fishing. And, since these group trips are led by one of our Orvis-endorsed guides, everyone will have the chance to become better at fly fishing regardless of their skill or experience on the water.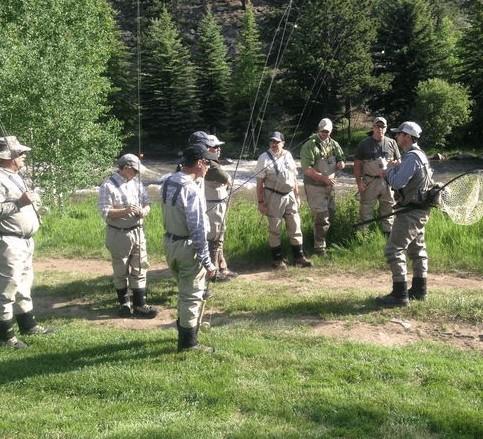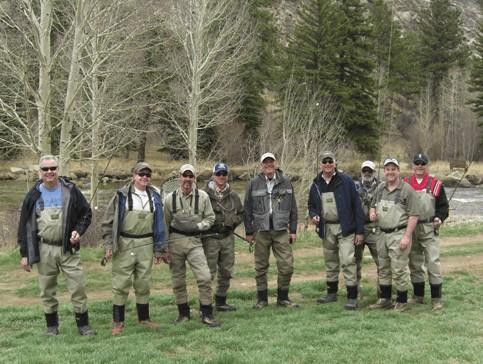 When you're not hunting fish, kick back in the Wildhorse Lodge, relax by the river with a glass of wine, or explore a different activity like archery, trap shooting, and many more. While we specialize in guided fly fishing trips on pristine public and private waters throughout the Colorado Mountains, we're also a full service Dude Ranch. Schedule your next corporate or group trip with us to discover a fun and relaxing time that's likely to be much more productive than you might expect.
Why Book Your Next Company Gathering At North Fork Ranch Guide Service?
When you're looking to leave a lasting impression on a new client, few things leave an impression quite like the Colorado Rocky Mountains as a backdrop to world-class fly fishing. Our guides are among the best in the business, which means you and your clients will have every advantage to hook up with large fish in some of the world's most beautiful mountain streams. When you're done on the water, enjoy outstanding food and lodging accommodations, as well. We think you'll agree that it all adds up to a lasting impression that leaves your company on the minds of everyone involved.
Naturally, all the advantages of bringing clients to North Fork Ranch Guide Service also apply when you're looking to say a special "Thank You" to your team. Our fly fishing guides are great at working all fly fishing skill levels, and we've got extensive experience in making everyone's visit fun, relaxing, and memorable. Book your company trip today or contact us with any questions you might have. We look forward to showing you why fly fishing in the Colorado Rocky Mountains is renowned around the world.