RAWHIDE RANCH FLY FISHING
EXPLORE THE RAWHIDE RANCH AND FIND TROUT FLY FISHING HEAVEN
Situated in a gorgeous valley just downstream of Bailey, CO, Rawhide Ranch offers over 2 miles of access to one of most highly-regarded stretches of the North Fork of the South Platte. Picture perfect runs and pools, stunning Rocky Mountain views, and shockingly large fish have quickly made this property one of the most coveted private water fisheries around. Unopened to commercial guiding until 2020, North Fork Ranch Guide Service is proud to be the premier outfitter for Rawhide Fly Fishers, and spending a day here with one of our professional guides is one you'll never forget!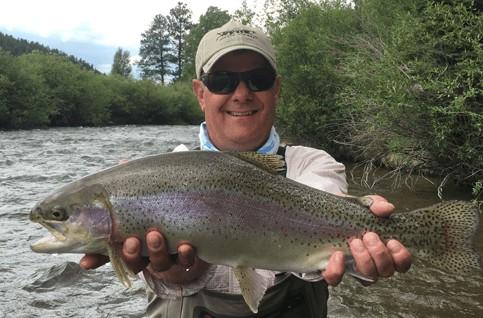 Full Day Guide Trip:
1 Angler $740
2 Anglers $1105
3 Anglers: $1570
Half Day Guide Trip:
1 Angler $550
2 Anglers $795
3 Anglers: $1200
Rawhide Ranch's private ranch is split into 3 major beats- the upper, middle, and lower sections. Each section of Rawhide has received several rounds of stream improvement and habitat restoration work to maximize holding water for fish, so regardless of which section you choose, there is more than enough fishable water to explore. Each section offers numerous deep pools chock-full of big fish, as well as plenty of less obvious pockets for experienced anglers to work through in search of the fish of the day. Open banks provide easy access and casting for anglers of all skill levels, making Rawhide a great option for groups with varied fly fishing experience.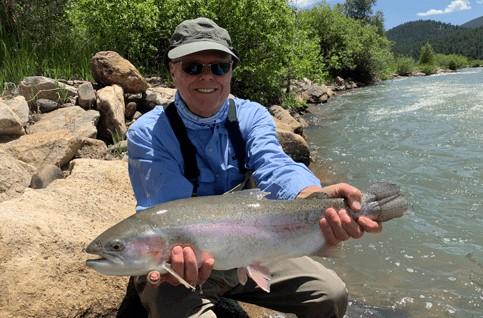 What Can You Catch on the Private Waters of Rawhide Ranch?
Anglers at Rawhide Ranch can expect to fish a variety of nymph rigs and dry-dropper rigs as well as streamers depending on conditions that day. Rawhide frequently boasts some of the largest Rainbow Trout found anywhere in the Lower 48, with the average fish ranging from 3-4 pounds and fish 6-8+ pounds hooked frequently. In addition, anglers fishing Rawhide Ranch may occasionally encounter Tiger Trout, a hybrid Brown/Brook trout species that's best known for fighting like crazy once hooked.
All full-day trips to Rawhide Ranch include a gourmet lunch service at the North Fork Ranch. Rawhide Ranch's picturesque setting and world-class fly fishing for new and experienced anglers alike make it an ideal setting for large group trips such as corporate events and family gatherings. For more information on these types of trips, please see our Group Trips page or reach out to learn how we can custom-tailor the perfect fly fishing adventure for you and your group!
READY TO BOOK YOUR TRIP? REACH OUT TO US TODAY!