301 Instruction Classes
The full-day 301 Instruction Classes offered by North Fork Ranch Guide Service are unequivocally the most unique and comprehensive fly fishing classes offered anywhere. The 301 Instruction Classes are tailored to help anglers from novice to expert take their angling skills to the next level and leave with a deeper understanding of fly fishing as a whole.
Fly Fishing 301 Classes include a half day classroom and casting instruction course, as well as a half day of on-the-water education and practice under the guidance of expert instructors. The class begins in the comfort of North Fork Ranch's Wildhorse Lodge, where students will go in-depth on topics such as gear, knots and rigging, entomology and fly selection, presentation, reading water and identifying habitat, and various other facets of fly fishing knowledge. Once the classroom session is complete, students will have the opportunity to attend a thorough fly casting clinic including overhead casting, roll casting, double hauling, and other advanced casting techniques. Following a gourmet catered lunch service, students will work with their instructor to set up provided equipment before heading out to practice their newfound skills for the afternoon on the North Fork Ranch stocked pond and the North Fork of the South Platte River.
Dates For Classes to Be Determined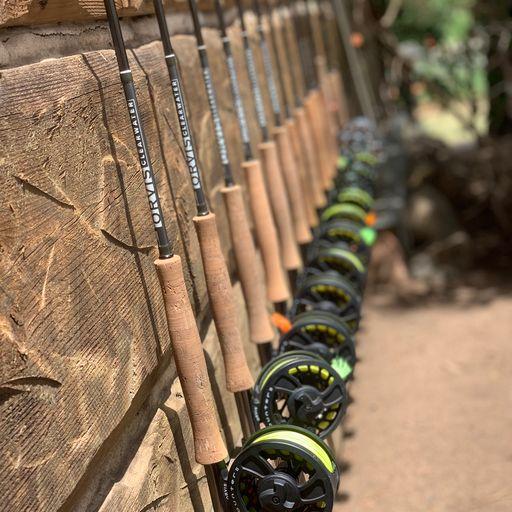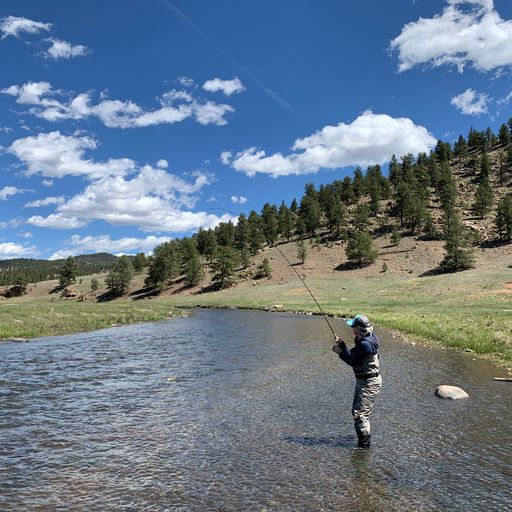 The Value of Experience on and off the River
Each 301 Class is tailored to the student's previous knowledge and learning goals, making it a phenomenal class for prospective new fly fishermen who want to take a deep-dive into the sport as well as anglers who already know the basics but want to "think like a guide" when out on the water themselves. Classes can be taken as a stand-alone day, or as a warm-up day paired with our guided fly fishing trips. Either way, you'll leave with the fly fishing know-how to become a pro in no time!
Pricing
1 Angler $615
2 Anglers $800
3 Anglers $1150
READY TO BOOK YOUR CASTING CLINIC? REACH OUT TO US TODAY!