Advanced Fly Fishing School
Advanced Fly Fishing School
North Fork Ranch Guide Service's Advanced Fly Fishing School is like nothing you've seen before! This four day intensive fly fishing school is aimed at producing the finest instruction coupled with the most in-depth experience you can imagine. From expert-led fly fishing casting clinics, to one-of-a-kind 301 Instruction and line management instruction on private dry-fly rivers, this class is uniquely designed around our client's interests.
In the first section of Advanced Fly Fishing School, we begin with in-depth instruction on how to fine-tune every aspect of your fly casting technique. Our expert instructors work diligently to teach you the advanced techniques of casting. On the second day of our Advanced Fly Fishing School, we go into deeper instruction on how to read water, and ultimately practice what we've learned on either our privately-stocked ponds or the surrounding rivers. On the third day, we take our participants to the dry-fly specific stream to work on their casting presentation. When dry-fly fishing, it is important to have a delicate presentation and a graceful cast; this is why we dedicate time to this specific fishing tactic. And on the final day, we take you to one of the rivers you have yet to visit and send you off. Though we are watching from a distance to correct fundamental mistakes, this day is for self-learning through experience.
Classes Available Upon Request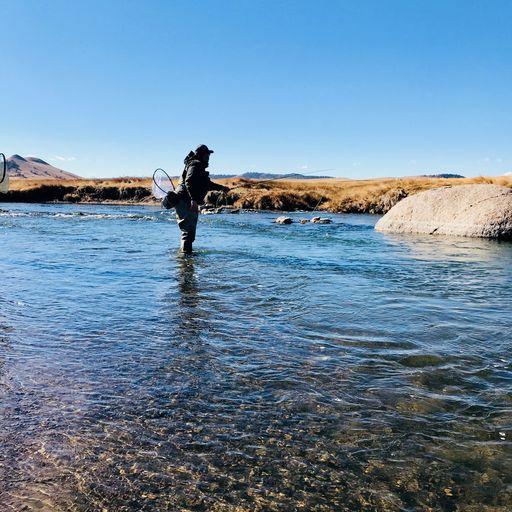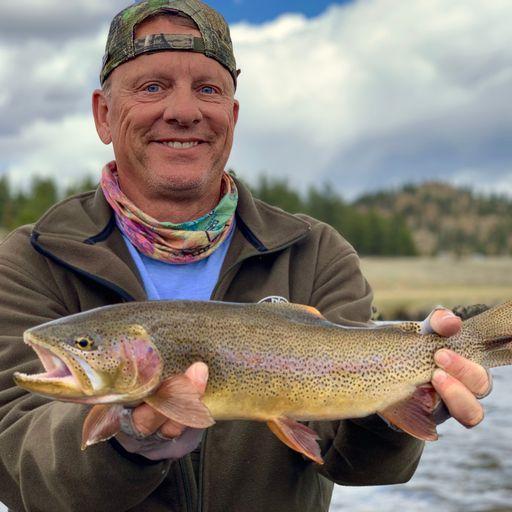 The North Fork Ranch Guide Service's Advanced Fly fishing School is geared at not only teaching the most advanced techniques, but ensuring that all clients are ready to fish on their own by the end of the school. The classes are customizable, designed uniquely around our clients to ensure that you leave not only satisfied with the lessons you received, but excited to continue fishing afterwards. So if you're ready to take the step towards becoming not only better at casting but also a better angler, reach out to us today!
If You Want to Fish Like Brad Pitt Then…
While we can't all look like Brad Pitt, we can all surely cast like Brad Pitt. Still lost? Let me give you a hint, A River Runs Through It by Norman MacLean. Our Advanced Fly Fishing School at North Fork Ranch Guide Service is a masterfully led four day fly fishing school that will have you looking like Brad Pitt and catching fish like him, in no time. Here at North Fork Ranch Guide Service we understand the importance of popular culture influence and want to acknowledge that while the storyline isn't entirely true, the locations aren't 100% accurate, and the MacLean boys weren't kin to Brad Pitt, the movie A River Runs Through It is an excellent demonstration of what four days through our rigorous Fly Fishing School can give you. Experience. From the classroom with Casting Clinics, to 301 Instruction in the field, Dry-fly casting in the river itself, and finally the attempt to net a notorious trout, the North fork Ranch Guide Service's Advanced Fly Fishing School is a customizable four day experience unlike anything else.
READY TO BOOK YOUR CASTING CLINIC? REACH OUT TO US TODAY!