GUIDED PRIVATE WATER FLY FISHING TRIPS
North Fork Ranch Guide Service is proud to operate as the exclusive outfitter for the North Fork Ranch, Colorado's premier fly fishing lodge. Fly fishing at North Fork Ranch is open to both day fishermen and lodging guests- space is limited and prime dates often fill 9-12+ months in advance. Don't wait to book your trip of a lifetime at North Fork Ranch with North Fork Ranch Guide Service!
North Fork Ranch offers the best private water fly fishing experience anywhere, no questions asked. This carefully managed fly fishing ranch is situated in a secluded tranquil valley outside of Shawnee, CO, offering guests access to nearly a mile of the best water on the entire North Fork of the South Platte. And while the fishing at North Fork Ranch is world-class, it's just the start of the adventure for guests here- gorgeous Rocky Mountain scenery, a luxurious main lodge, and gourmet lunch service all await the select few anglers who get the opportunity to spend the day at North Fork Ranch.
Arriving at North Fork Ranch for the day, you'll first exit HWY 285 and follow a gravel road down into a peaceful valley tucked into the hillside, well away from any road noise or distractions. Once greeted by your guide(s) and outfitted with Orvis equipment from our guide service shed, it's off to the water to begin your day! The river at North Fork Ranch is comprised of various runs, riffles, pools, and pockets, offering great fly fishing opportunities for anglers of all experience levels and plenty of water to explore. Several rounds of habitat improvement have been conducted on this stretch of river as recently as 2022 to maximize fishable water and provide ample holding areas for the many fish that call North Fork Ranch home. Anglers can explore three distinct sections of the property, from casting amongst beautiful horses in the corrals of the lower river to scouring the deep pools for the giant Rainbows lurking in the upper section.
North Fork Ranch is the premier destination for large group events such as corporate outings and family gatherings. Located only 50 minutes from Denver and 1 hour and 15 minutes from DIA, North Fork Ranch provides a convenient destination that is close to a major hub, but feels hours away from civilization. Groups fishing at North Fork Ranch have access to the North Fork Ranch main lodge, offering comfort and luxury that is simply unmatched by any other private fly fishing destination. And while fly fishing provides a great opportunity to place work on the backburner for the day, the lodge at North Fork Ranch offers WIFI should you need to do any business. Open banks and manicured streamside pathways make North Fork Ranch some of the most accessible water for anglers of all ages and mobility levels; two bridges ensure anglers can fish both sides of the river with ease, and benches are strategically placed along the riverbank for anglers who'd like to take a break to enjoy the sights and rest their arm after fighting a big fish.
North Fork Ranch consistently boasts some of the largest fish in the North Fork, in the entire South Platte drainage, and really just about anywhere! Rainbow Trout in this section average 3-5 pounds, with larger 6-8 pound fish frequently hooked. Every season several fish over the 10 pound mark are taken off this property! Other species encountered on the property include Brown Trout, Cutthroat Trout, Brook Trout, and Tiger Trout. Anglers fly fishing at North Fork Ranch can take their pick of throwing various dry flies, dry-dropper rigs, and nymph rigs based on the day's conditions when trying to fool these monster trout.
FULL DAY GUIDED PRIVATE WATER FLY FISHING TRIPS
1 Angler $675
2 Anglers $975
3 Anglers $1375
HALF DAY GUIDED PRIVATE WATER FLY FISHING TRIPS
1 Angler $500
2 Anglers $705
3 Anglers $1040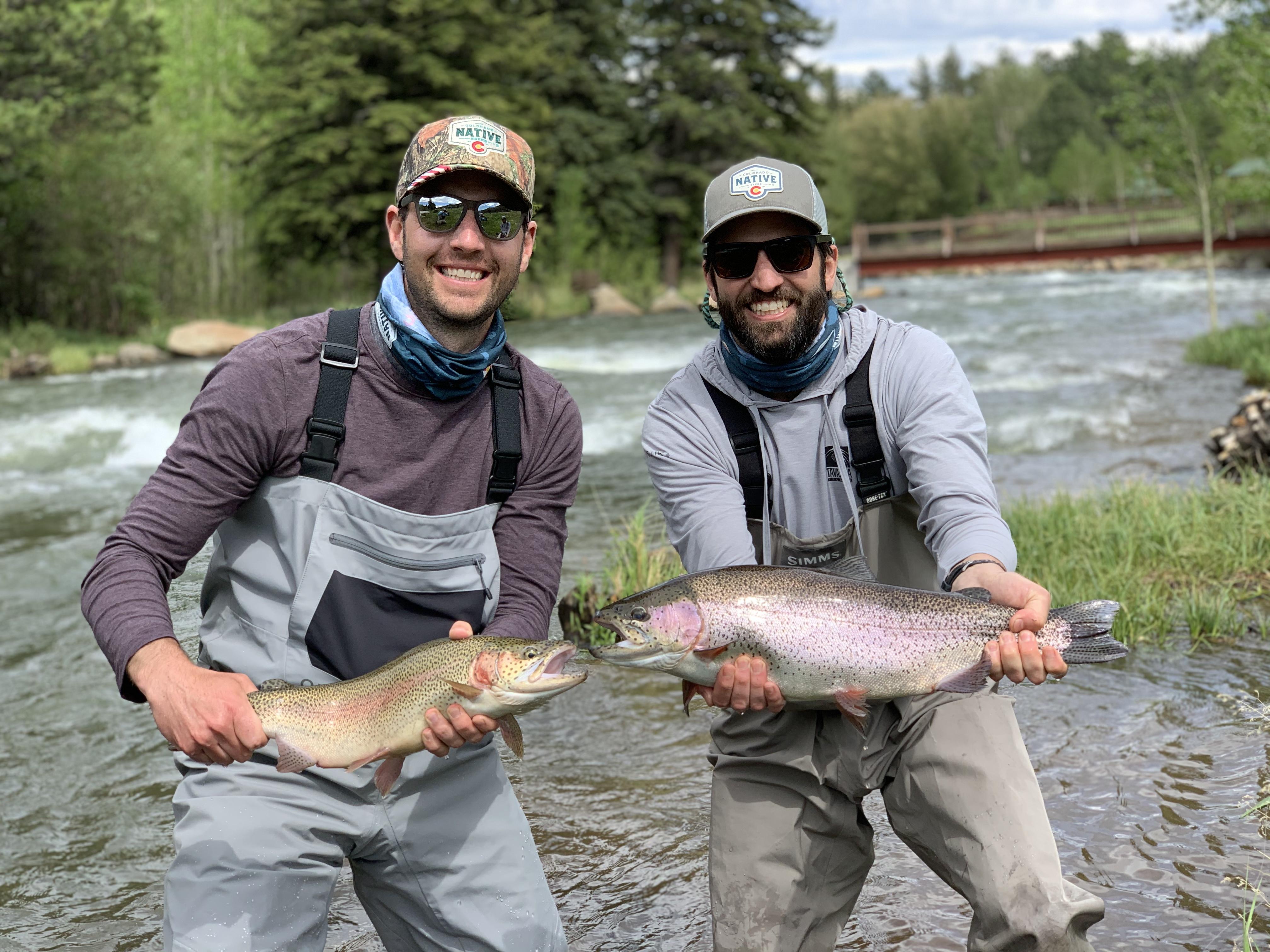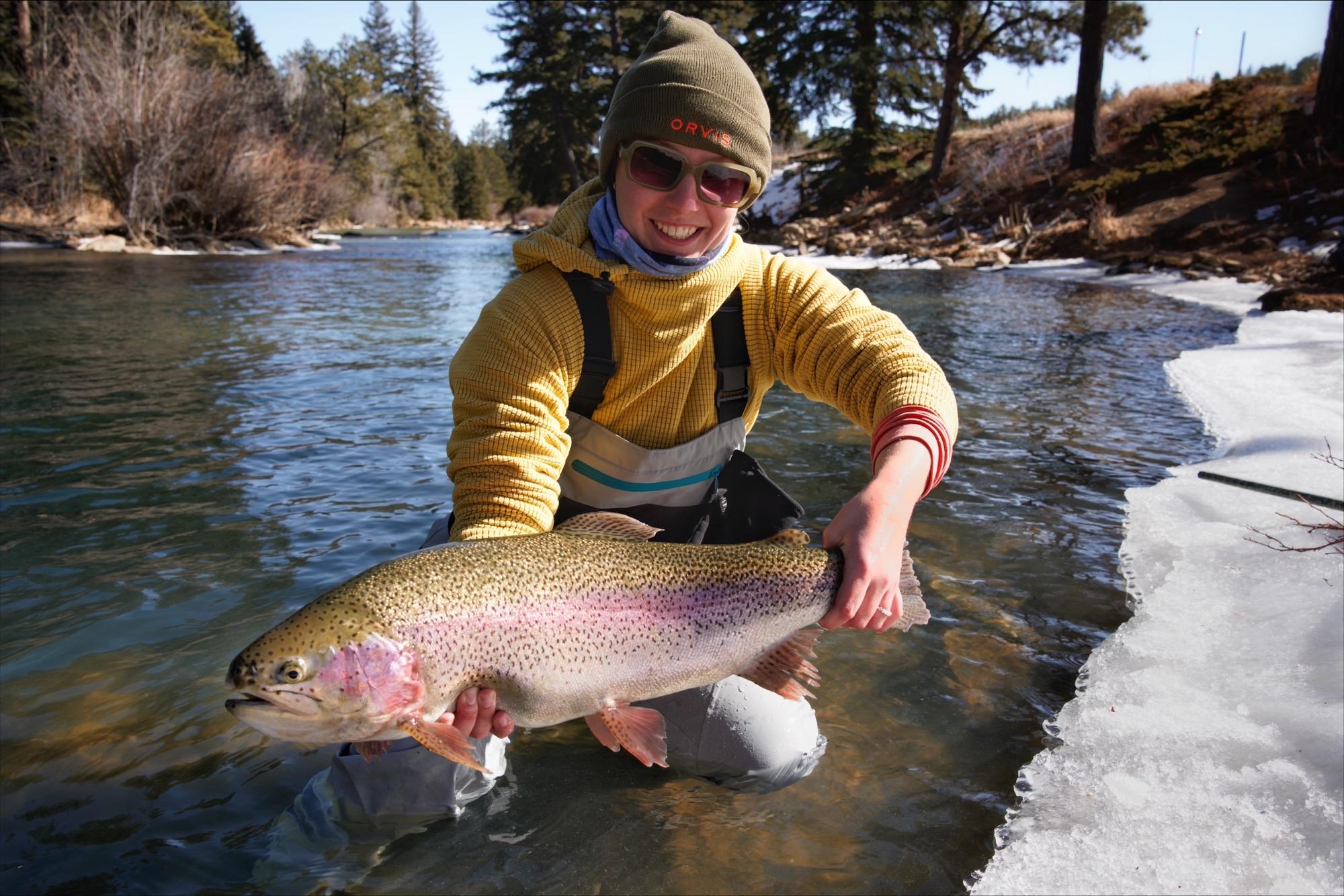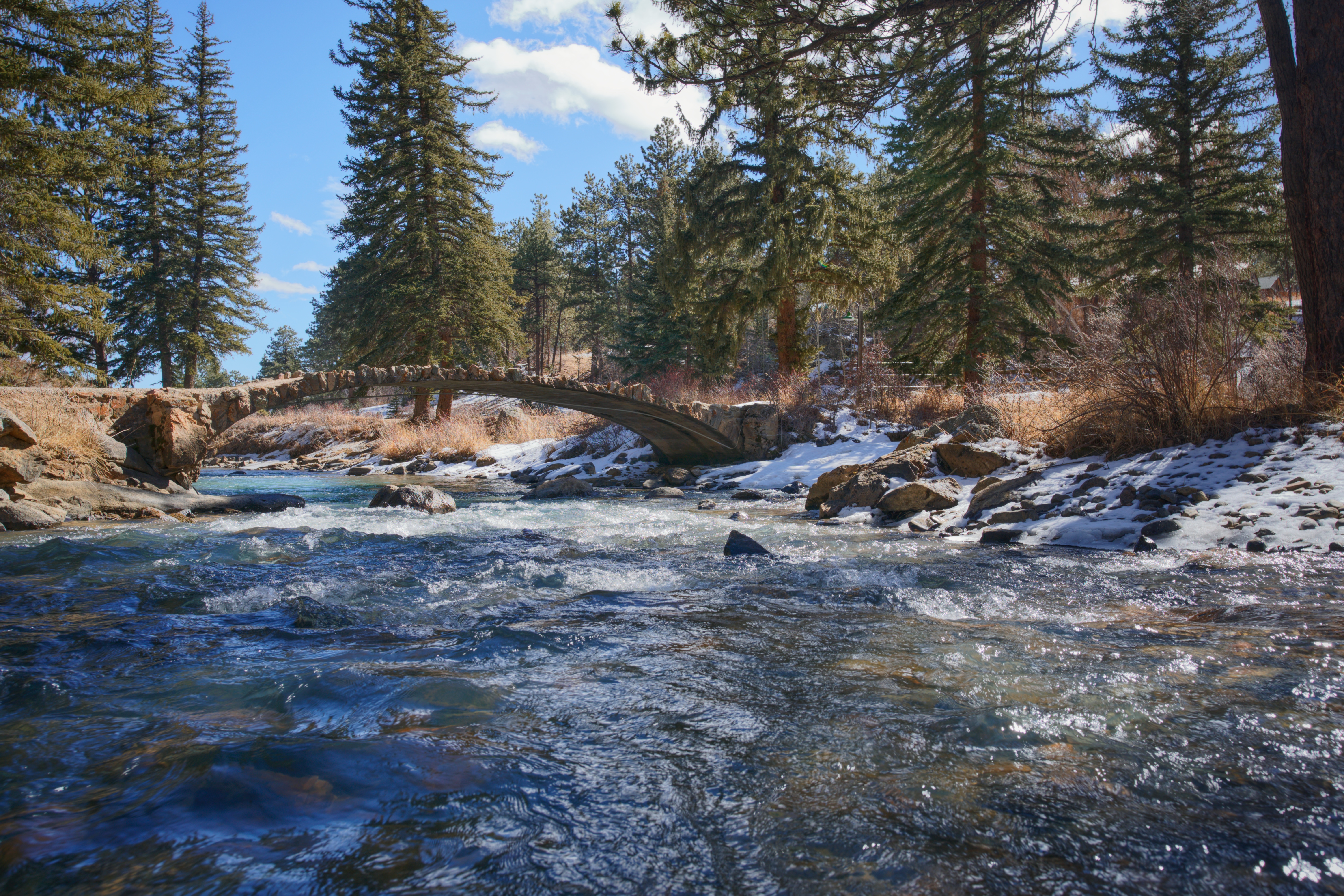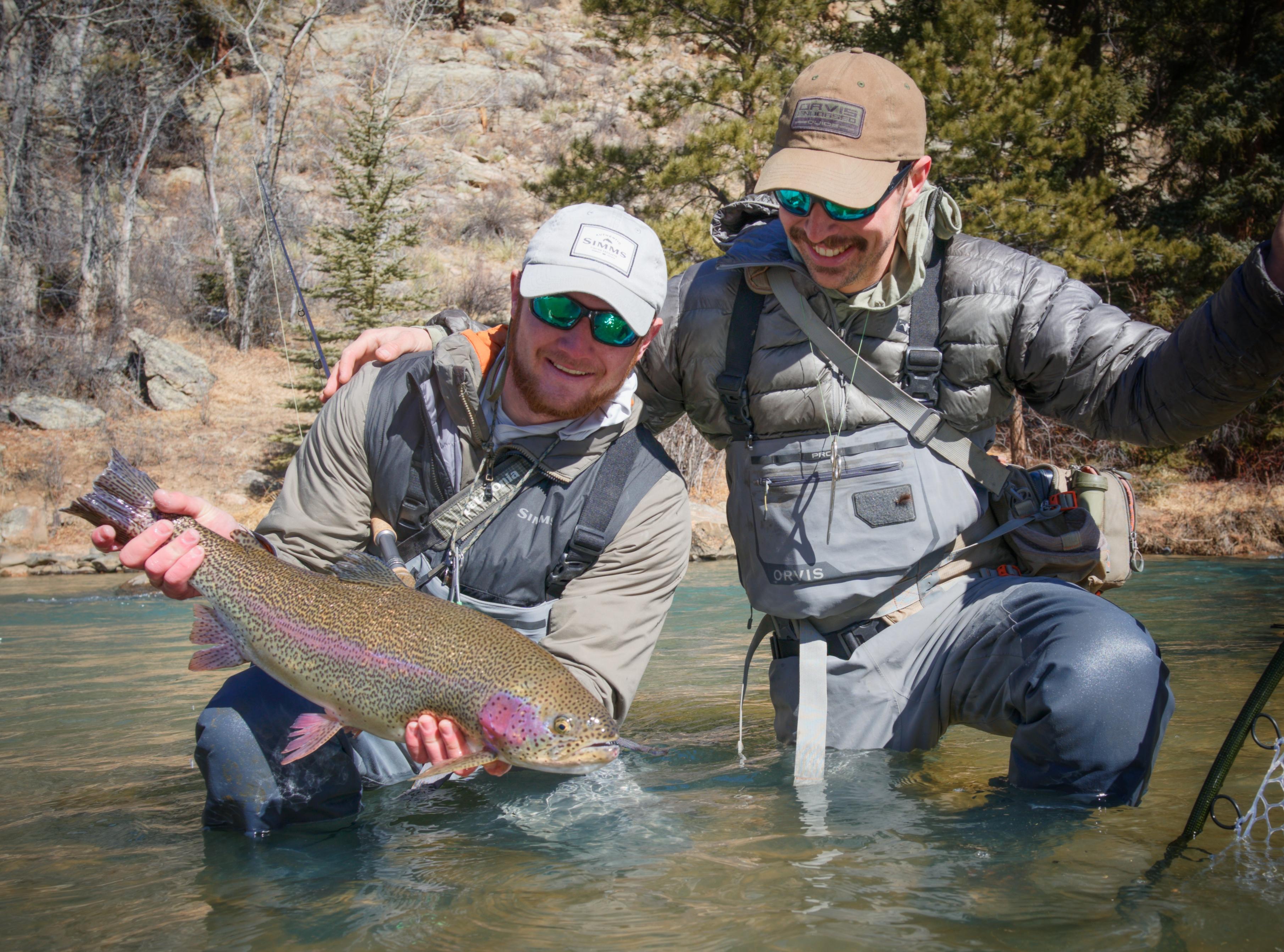 READY TO BOOK YOUR TRIP? REACH OUT TO US TODAY!