PRIVATE WATER FLY FISHING
NORTH FORK RANCH GUIDE SERVICE PRIVATE WATERS
Leave the crowds behind and cast your line into quiet, clean waters filled with hungry fish! The North Fork Ranch Guide Service specializes in providing access to private waters. Located on private lands, these unpressured waters are teeming with trout and other fish that haven't been strained by heavy fishing the way public streams and rivers have. This means fish that are less reluctant to bite, so you can enjoy more hits on the line, more catches and more fun!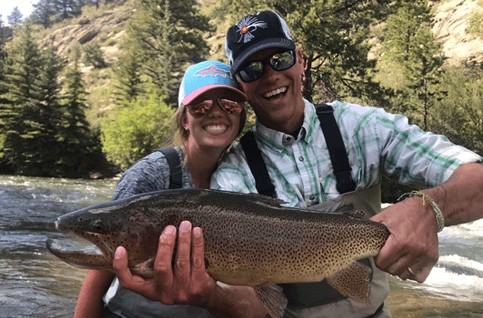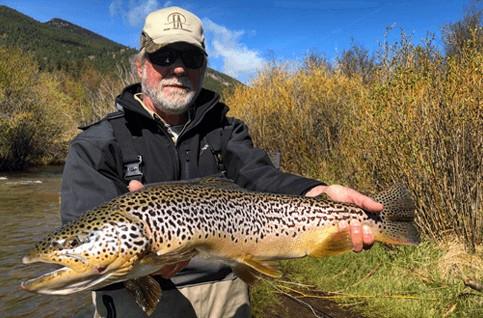 We provide guided access to the following private properties:
What Is The Advantage Of Fishing Private Waters?
Public waters are subject to a greater degree of angling pressure -- that is, how many anglers are regularly fishing there. Since they're open to the public, more anglers can more easily access these waters. This affects the behavior of the fish. Fish remember getting hooked, and will be more wary of anything that doesn't look or behave exactly like a real insect.
By contrast, fish living in private waters that don't see as many fishermen are less discriminating. They will be more likely to bite, even if you don't have the perfect rig set up. And since they have less experience fighting, they'll be easier to bring in once you've got 'em on the line. High-pressured public waters can make a successful day on the water more difficult. That's why we've made low-pressured private waters the cornerstone of our guided fly fishing excursions. Long before you make your first cast, you already have the upper hand. For the most exciting day of fishing you've ever had.

Experience The Best Of Colorado Fly Fishing At North Fork Ranch
The team at North Fork Ranch are your ambassadors to the wide world of fly fishing in Colorado. From exclusive and pristine private waters to famed rivers and streams on public lands, our knowledgeable and experienced guides can help your whole group experience the very best of what the sport has to offer. Improve your technique, learn new tools and catch bigger, better fish!
Our guided fishing trips are perfect for individuals, small groups and larger gatherings alike. Whether you're just looking for a quiet day on the water, a memorable outing with family and friends or a team-building exercise for the whole office, take in the beauty of the great outdoors and go fly fishing.
When your trip concludes, join us at our lodge and relax by the fire. Extend your stay in one of our cozy log cabins. And have a delicious streamside meal prepared with gourmet flair. Other nearby activities like hiking, shooting, horseback riding and zip-lines can provide a whole weekend of entertainment and adventure -- all surrounded by the natural beauty of the Colorado Rockies. Give us a call with questions or simply book your trip today.