Full Day Corporate Fly Fishing Trip
North Fork Ranch Guide Service is proud to offer custom group Full Day Fly Fishing Trips to facilitate Corporate Trip Outings. Whether you're looking to take the entire firm out on a memorable experience, hoping to connect with a new associate over the love for the outdoors, or perhaps searching for a meaningful place to bring new clients, the North Fork Ranch Guide Service's Full Day Fly Fishing Trips are the perfect experience. No matter if you're a seasoned veteran, or new to the sport, our fantastic team of guides has the knowledge and expertise to get you and your clients on your way to catching fish. Oftentimes when looking for a location to do a corporate retreat or take a client on a trip, location is everything! Our lodge is located just an hour from Denver allowing you and your clients or partners the option to fly in, fish for a few days, and fly out with ease. Our lodge has an accommodating meeting space to hold conferences and serves as a beautiful backdrop to the experience both on and off the river. We also offer three levels of fly casting clinics, classes, and schools to help further facilitate the education of fly fishing angling for individuals looking to get more knowledge or experience before hitting the rivers. So next time you're looking to book your Corporate retreat, look no further than North Fork Ranch Guide Service!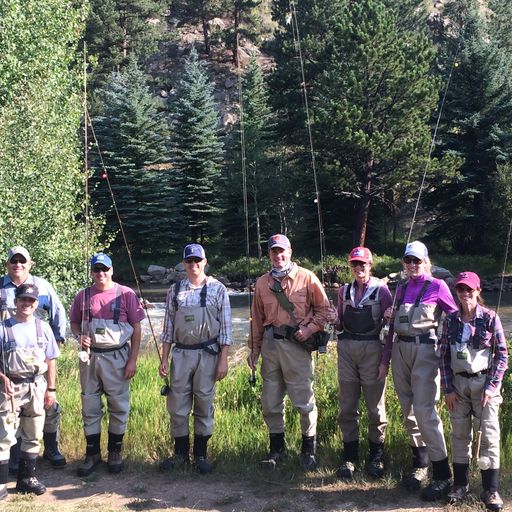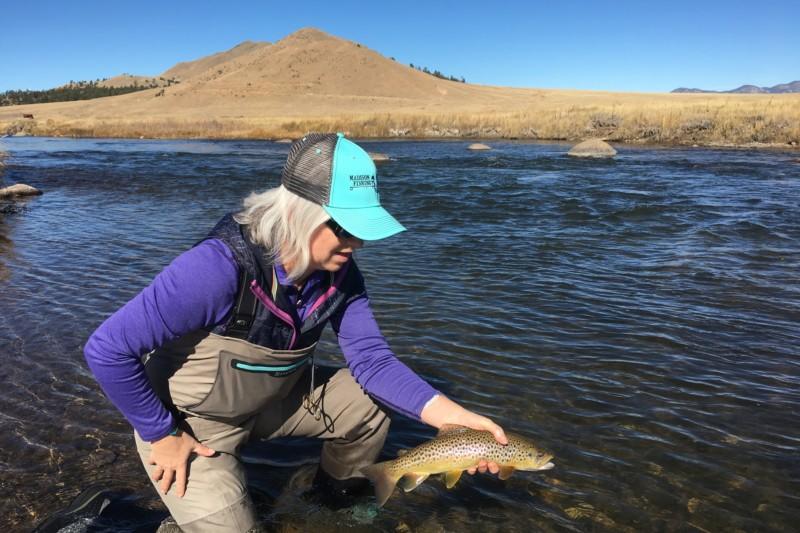 North Fork Ranch Guide Service
Welcoming visitors since 1985, here at North Fork Ranch Guide Service we pride ourselves on offering the best private water fly fishing experiences in Colorado. From the Santa Maria Fly Fishing Ranch, to the Abell Fly Fishing Ranch, and so many other rivers surrounding Shawnee, Colorado, we have a trip for you. Whether you're looking for large rainbow trout, to more spooky brown trout, or perhaps just enjoy the lodge and cuisine, here at North Fork Ranch Guide Service, we make it our priority to ensure you have the trip of a lifetime. We also recognize the importance of location and are pleased to offer convenient lodging within an hour of Denver and two hours from Colorado Springs. Call us today to get more information and book your trip today!