In Memory of
Kevin John Gregory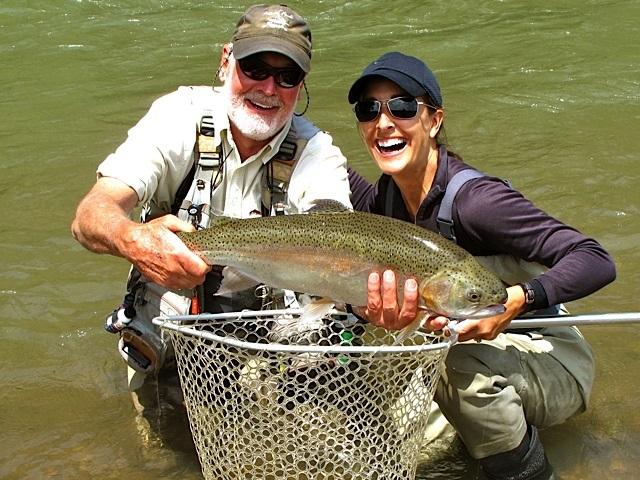 Kevin John Gregory
April 30, 1950 - October 17, 2012
---
Kevin J. Gregory of Evergreen passed away on October 17, 2012, of natural causes, while enjoying one of his many outdoor pastimes, duck hunting with his dog Rio. Kevin was born in Milwaukee, Wisconsin, and grew up in Beaver Falls, Pa. He was a graduate of the University of Cincinnati, and after spending time working in Miami, he put down roots and made his life in Colorado. Kevin is preceded in death by his father John S. Gregory, and is survived by his mother Helen M. Gregory (Virginia); his dog Rio; three sisters Paula J. Brobeck (Florida), Cindy A. Schweich (New Jersey) and Lisa M. Gosselin (Virginia); seven nieces and nephews; and many good friends, who were family to Kevin.
Kevin worked as a server at the Briarwood Inn in Golden for 25 years, where he mastered the art of fine-dining service and was known as a consummate professional. Kevin also was able to turn his passion for fly-fishing into a career. An extremely accomplished fisherman, Kevin started his North Fork Guide Service 13 years ago at the North Fork Ranch in Shawnee. A gifted communicator, Kevin shared his passion for fly-fishing and pheasant and duck hunting with people from all walks of life.
Kevin's legacy is the impact he made on the ranch and on the people he taught. Kevin grew an opportunity to teach a weekly introduction to fly-fishing class into the manifestation of his vision" turning that section of South Platte River into a world-class fishery. With Kevin's attention to detail, hunger to learn and strong work ethic, he of course, succeeded. From cutting down trees, to creating structure in the river for the fish, to stocking the river with quality trout, North Fork Ranch & Fishing Lodge has become an Orvis-endorsed fishing lodge, which means it qualifies as one of the best fishing, outfitting and guide services in North America.
Kevin also was an avid "wing shooter" and became a certified shooting instructor at the Quail Run Sports shooting club where he taught Skeet, Trap and Sporting Clays. Kevin also found time to take international fishing trips for fun with his good friends, and even though he still often was "on-duty" as a teacher to his friends, those trips were the highlight of his year. Kevin was a caring, generous man and terrific teacher. He tried and worked hard at everything he did, and he expected the same of others.
Kevin was an expert skier, who was known to jump from helicopters to ski fresh powder. And, more than anything, Kevin was a great "dad" to his dogs. He always had one or two dogs that hunted and fished with him. He spent hours training them to be outstanding pheasant and duck hunting dogs and loved them as his companions. Outwardly Kevin might appear as a serious man, but he was known to regularly buy his dogs an extra meal at the drive-through or hold baby-talk conversations with them. He loved his dogs more than anything, and they returned the love by being smart, well-trained and loyal … just like their owner. Kevin was a huge Pittsburgh Steelers fan, from his days growing up in the Pittsburgh area, but he was known to watch the games on replay, so that he didn't have to endure the ups and downs of the game. He liked to know who won first, so he could enjoy the games. While the ducks, pheasants and trout in Colorado may not miss Kevin, he certainly will be missed by his friends, family, colleagues, students and dogs.
Some words from people he knew:
"Kevin was one of the most generous, loving people we've known. He spent most Thanks Giving and Christmas dinners with us and called us his family, he was ours for sure! Countless times fishing, duck / pheasant hunting and skiing. We loved him dearly and will always remember his contagious laugh and a smile that would light up a room.. Rest in peace Kevin, you will be forever in our hearts and dreams."
- Robb, Kristen & Reece Holzer
"Kevin was one of the rare people in life that someone can say they were lucky enough to have known and spent time with. I was one those people, like I am sure many that will read this can relate too, he made all of us feel special and spent such quality with us that we can all say we truly loved him and everything he did for us. I have many fond memories of Kevin from watching him launch out of that helicopter to the powder below and to the many times he helped me land that amazing fish! It is with great sadness that I and my family say goodbye to Kevin however we will remember him always in hearts and minds - rest in peace Kevin!"
- Robb Holzer
"Over the years , Kevin and I spent many days on the river together. We had many conversations riding to sometimes far away destinations to float various rivers. I personally learned something form Kevin almost every time we spoke. He was a straight shooter and held all of my respect. I will miss him."
- Joe Coco
"I extend condolences to Kevin's family. He made an impression on all of them and will be missed."
- Cary Hanley
"Kevin... You were a true friend from the day we met over 10 years ago. I had the best day ever on the water with you Monday, October 15th. Thank you for all that you have taught me on the water and off, you will truly be missed."
- Paul Shepardson
"Colorado Casting for Recovery sends our deepest condolences Kevin's family and friends. His generosity in sharing his beloved river and fish with the dozens of women breast cancer survivors who attended healing retreats at North Fork Ranch is a gift without measure. We, along with so many others, will miss him. But the memory of his kindness will live on."
- Kathy Kanda
"It was such a pleasure to have Kevin in my life. He was always such a joy to see and spend time with. He was always so fun to be around. I truly will miss Kevin especially when I'm at North Fork Ranch. It is so hard to be at the Ranch and not see him. Kevin you will be missed dearly! Love you Kevin."
- Michelle Badaracco
"Kevin made not only our life special, but I can not express how he made the last 9 years of my dad's life possible. My dad, Tony, was one of the great fisherman of the world. 30 years ago he was diagnosed with Parkinson's. We moved my father to Denver 10 years ago. The only way he could fish was with guides. We had two amazing guides. Kevin was one of them. Through the last 9 years Kevin provided the opportunity for dad to get to the river at North Fork Ranch and continue to live his great passion. Fishing. Kevin was patient and went beyond what was in his job description to help. Along the way Kevin and I became great fishing buddies. He took care of our whole family. We brought many friends to the river. We will always remember and cherish Kevin's laughter, professionalism and friendship. To Kevin's family, Karen and Dean of North Fork Ranch and the staff there, thank you allowing us to share such an incredible gentleman."
- Patty and Don. The Cooks
"I was Kevin's pet sitter. He entrusted the care of his beloved black lab, Rio, to me for many, many days so he was able to pursue his fishing and guide service without worrying about Rio being home alone. Of course, she was the instigator of many of the duck hunting excursions! Kevin was a kind soul. You can always tell the caliber of a person by the demeanor and behavior of their pet. Rio was the best, and thereby we know that Kevin was too."
- Vicki Norton
"I only had the privilege of getting to know Kevin for a short time while working at North Fork Ranch this year. In that short time, we shared a lot of smiles and laughs. Kevin, I'll miss your smile in the mornings when I pull up to the ranch. I can see you sitting there next to the "shack" (with Indi at your side of course) pulling on your waders. I'll miss the guy who showed up late for lunch everyday because he was too busy returning phone calls from clients to be on time. Trying to fix your plate and hold the phone in the crook of your neck at the same time! I'll miss the guy who never passed up dessert at lunch or in life! You knew how to live life to the fullest Kevin and you will be missed by so many. I hope they serve hot fudge pudding cake in Heaven! Love from "Miss Kris".
- Kris Ellis
"A man who was kind to all and gave his knowledge and experiences freely to those of us who fly fish. I will miss him. So will the river."
- Francin Sturgis
"He will be missed. He taught me so much about flyfishing. He was a gentleman and a good soul. I am shocked that he passed so early...he was too young."
- Marion Nutt
"I know I can speak for the members of the Colorado Women Flyfishers club, as well as for myself, that we will sorely miss Kevin. He was such a wonderful instructor and positive presence at our clinics. His caring and love for "his" fish and the sport of fly fishing was second to none. Kevin, may you rest in peace knowing that your family and friends will truly miss you and that you have left quite a legacy."
- Joanie McCord, CWF President
"Thanks for the memories, Kevin!"
- Dan Heine (Phoebe & Emerson's dad)
"Kevin helped me land many big fish over the years during Colorado Women Flyfishing clinics at the NF Guest Ranch. He was a patient and gentle teacher, always encouraging me that I could land the fish. He will be missed."
- Rhoda Marshall
"Peace be with you Kevin. My wife and i were fortunate to meet Kevin through our daughter, who had the upmost respect and love for Kevin. Not only as an avid outdoorsman and fisherman, but because of the the care and respect he showed to her each and everyday. He treated her as a daughter, a friend and was someone she could rely on in all situations. Thank you Kevin for your positive and caring impact you had on Tiffany." - Jeff DeHaven
"It is so heart warming to read all the wonderful things that everyone is sharing. My brother had no idea how many lives he has touch. Thank you for sharing them with me, I look forward to reading them each day."
- Cindy Schweich
"Words will never express the loss we feel, but to have been blessed by knowing Kevin and to have been taught by Kevin. My shotgun will forever remind me of the wonderful man who taught me to shoot. We will truly miss him."
- Ed and Amy Blanchard
"My condolences to the family of Kevin, from an old high school friend. Kevin always was his own man and travelled the path that suited him."
- John Burgess