Tarryall Land And Cattle Fly Fishing Ranch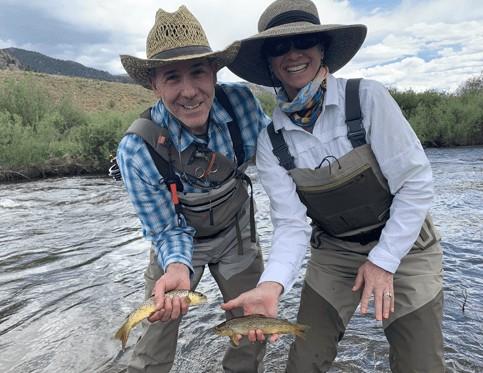 Leave The Crowds Behind And Fish Private Waters At Tarryall Land & Cattle Fly Fishing Ranch
The South Platte River and its tributaries are known for some of the best dry fly fishing in the American west! Let our guides help you get a more exclusive look at the remote, unpressured waters of the Tarryall Land & Cattle Ranch. On this private ranch, our guides can get you access and help you make the most of your day on the water. That means you'll be able to get away from the crowds, and go someplace where the fish population is not as pressured. That means they've experienced fewer anglers and they're less skeptical. So you get more bites, catch more fish and have more fun! Go fishing with us and have a day on the water to remember at Tarryall Land & Cattle Fly Fishing Ranch.
Full Day Guide Trip:
1 Angler $600
2 Anglers $850
3 Anglers: $1200
Half Day Guide Trip:
1 Angler $435
2 Anglers $605
3 Anglers: $895
Following an extensive restoration of Tarryall Creek, which feeds into the South Platte River, this portion of the tailwater is a thriving habitat for trout. It's also easily accessible thanks to extensive grade control and revegetation banks. The ranch is naturally divided into three sections, providing a variety of habitats for catching fish any season, any time of day in just about any conditions. At the top of the property, Tarryall Creek cuts through a rock canyon, with cascading riffles and deep pools. Next, the creek flows into a wetland with shady willows and fallen trees, a haven for beaver activity, which creates even more still ponds. At the lower portion of the property, the river becomes placid, winding its way through a deep, green meadow. We'll help you explore it all, and find the best place to snag the catch of the day, at North Fork Ranch Guide Service.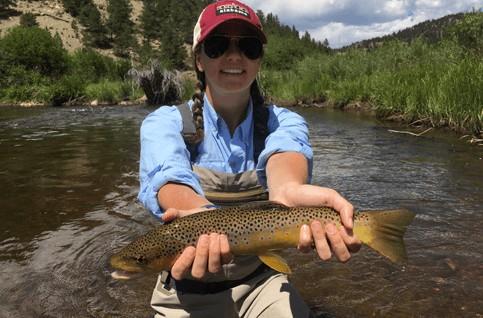 What Fish Are There To Catch At Tarryall Land & Cattle Ranch?
The most common catches at Tarryall Land & Cattle Ranch are Brown trout, ranging on average between eight and eighteen inches. Rainbows are rarer, but some still linger, having grown quite large a few years after the stream was stocked. We've also seen the occasional Northern Pike, which can grow even bigger than the wild trout that are more abundant in this area.
Because of the size of the fish and greater risk of in-stream snags, break-offs are more common here than in some other, larger bodies of water. Your guide from North Fork will help ensure you've got the equipment and skills you need to mend your line, choose the right flies, present your fly and catch your quarry! Come experience some of the best fly fishing Colorado has to offer with the North Fork Ranch Guide Service.