Tarryall Land And Cattle Fly Fishing Ranch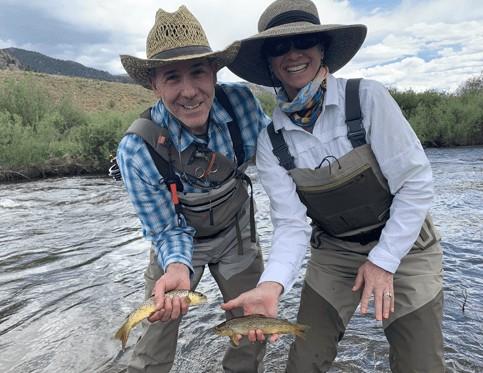 Tarryall River Ranch Guided Fly Fishing Trips with North Fork Ranch Guide Service
The Tarryall River Ranch Guided Fly Fishing Trips with North Fork Ranch Guide Service run through the centrally-located Tarryall River Ranch property in the heart of the Colorado Rocky Mountains. The Tarryall River Ranch Guided Fly Fishing Trips we offer give anglers access to the South Platte River on beautiful and historic ranch grounds. The Tarryall Creek feeds directly into the South Platte River, meaning this stretch of river is home to thriving trout hungry for emerging insects. The North Fork Guide Service is proud to offer two types of trips: both half and full day trips. Trip rates can be found below:
Full Day Guide Trip:
1 Angler $625
2 Anglers $875
3 Anglers: $1225
Half Day Guide Trip:
1 Angler $455
2 Anglers $610
3 Anglers: $915
The Tarryall River Ranch Guided Fly Fishing Trips are geared towards individuals looking to catch not only a lot of fish, but a lot of big fish as well. Following an extensive restoration of Tarryall Creek, this portion of the tailwater is a thriving trout habitat. Its cool and clear water make it a fly fisherman's paradise. It's also easily accessible thanks to extensive grade control and revegetated banks. The ranch is split naturally into three sections, providing ample opportunity for catching fish in nearly any season. At the top of the property, Tarryall Creek cuts through a rock canyon, with fast-moving runs and deep pools. Next, the creek flows into a wetland with shady willows and fallen trees, a haven for beaver activity, which creates even more deep eddies for hungry trout to patiently wait in. Finally, at the lower portion of the property, the river slows, winding its way through a deep, green meadow. Here at North Fork Ranch Guide Service we're happy to help you explore it all. So be sure to reach out to get more information on our Tarryall River Ranch Guided Fly Fishing Trips. Due to our close proximity to Denver (one hour away) and Colorado Springs (two hours away) we have become a premier fly fishing destination for private and corporate retreats alike. So be sure to check out our website and book your dream trip TODAY!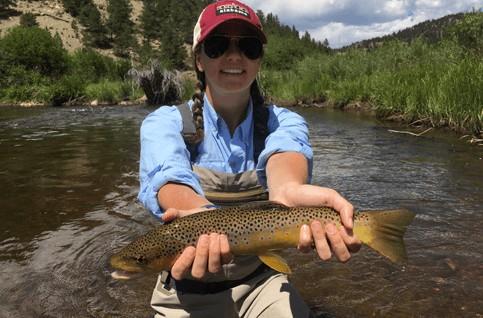 Fishing Tarryall River Ranch
The most common catch at Tarryall Land & Cattle Ranch is brown trout, ranging between eight and eighteen inches. Rainbows are rarer but findable, having grown quite large a few years after the stream was stocked. We've also seen the occasional Northern Pike, a fish that dramatically out-sizes trout. Fly Fishing with large fighting trout and more places to snag your line, means you need not only better casting skills, but also better mending skills. Your guide from North Fork Ranch Guide Service will help ensure you've got the equipment and skills you need to mend your line, choose the right flies, present your fly and catch your quarry! Come experience some of the best fly fishing Colorado has to offer with the North Fork Ranch Guide Service.