Santa Maria Private Fly Fishing Ranch
Leave The Crowds Behind And Fish The Private Waters At Santa Maria Fly Fishing
Public stretches of tailwater in the South Platte River are often crowded with anglers and overpressured, making fish populations there smaller, and more reluctant to bite. The team from North Fork Ranch Guide Service can provide access and expertise on a fishing trip to Santa Maria Fly Fishing, so you can enjoy a quieter, more accessible fly fishing experience! The Santa Maria Ranch is a 2,800-acre property that holds an unspoiled, exclusive section of the South Platte River's famed Middle Fork. After extensive restoration work in the area, the habitat is rich for thriving trout populations. And with a thorough revegetation of the riverbanks, it's both beautiful and accessible.
On a fly fishing trip to Santa Maria Ranch, our guides will help get you geared up, and oriented with the right strategy for the right spot for the right reasons -- so you can spend more time enjoying all the fun of one of the region's best dry fly fishing tailwaters, instead of trying to pick the right spot or the right set-up. Anglers of all ages, skills and experience levels will get the most out of a fly fishing trip with the help of a North Fork guide.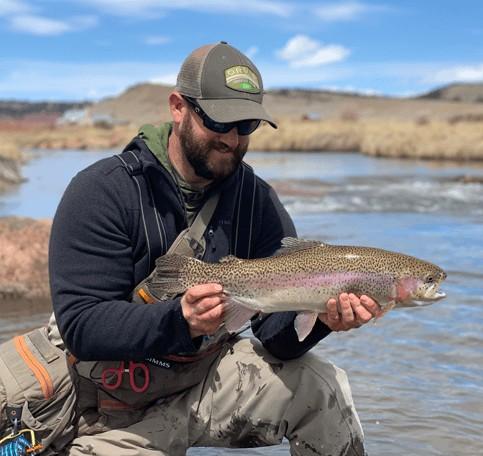 Full Day Guide Trip:
1 Angler $585
2 Anglers $820
3 Anglers: $1155
Half Day Guide Trip:
1 Angler $425
2 Anglers $585
3 Anglers: $865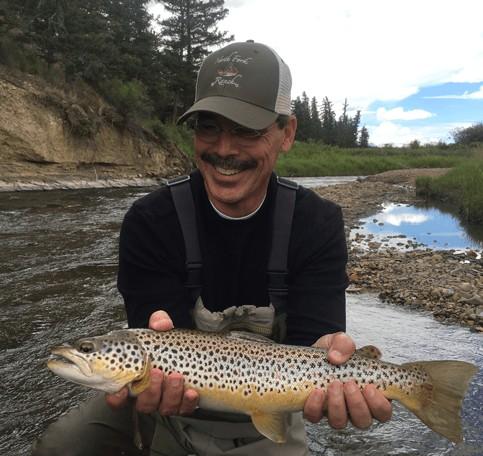 What Species Will An Angler Find At Santa Maria Ranch?
When fishing runs and pockets, you'll find ample opportunities to hook wild Brown trout from eight to thirteen inches in length -- all year round. But even larger Brown, Rainbow and Cutbow trout can be found in the deeper pools, migrating from Spinney Mountain Reservoir. That means fish ranging from eighteen to thirty inches in size are not unheard of!
With the help of an experienced North Fork guide, we can help you assess the best strategies and fishing spots for the most bites on any given day. The dry fly fishing is so good at Santa Maria Ranch, you're sure to have a fantastic day on the water no matter your experience or skill level.