Introductory Fly Fishing Clinics
Every North Fork Ranch Guide Service guide was a beginner at some point, and we remember vividly how overwhelming starting out can seem. If you'd like to sharpen the fly fishing learning curve or gain knowledge you can take back to your home waters to find success fly fishing on your own, our introductory fly fishing clinic is a perfect way to brush up on the basics before heading to the water. We've spent over 20 years perfecting our beginner fly fishing clinics to ensure you receive all the necessary knowledge to hit the river without bogging you down in details. These tailored introductory classes give anglers a "hard and fast" start to their fly fishing career and introduce the principles of rigging, casting, reading water, presenting a fly, and properly fighting and releasing fish. Led by head instructor Ralph Merrill and our team of expert guides here at North Fork Ranch Guide Service, we will work diligently to get you up to speed and start your fly fishing journey off on the right foot!
Our classes are ideal for the individual anglers, pairs, or smaller groups of prospective fly anglers looking to try out the sport. Individuals and small groups may be combined, but Beginners clinics are 4 hours long, providing ample time to learn new techniques and implement them all in the same day.
Begginer Fly Fishing Clinic is Available Upon Request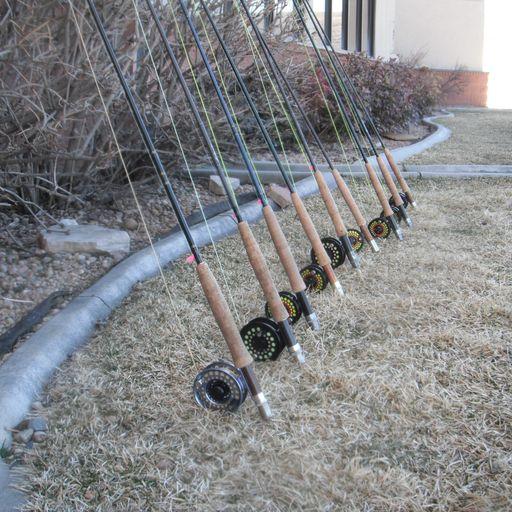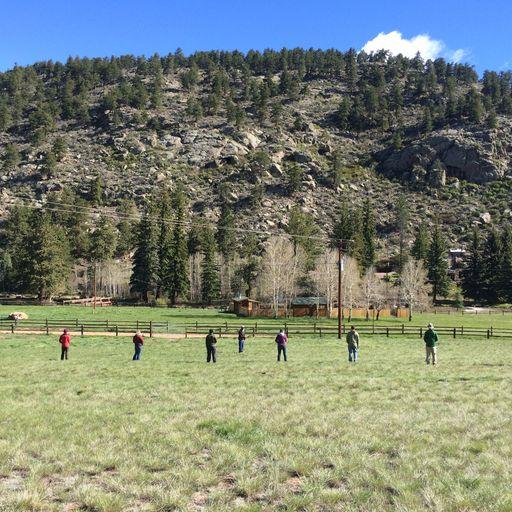 The Importance of Fly Presentation When Casting
Clinics begin in a classroom setting in North Fork Ranch's luxurious Wildhorse Lodge, where students will discuss topics including gear, knots and rigging, fly selection, fish habitat identification, and more. Once out of the classroom, we'll jump into casting, discussing and practicing techniques for various settings (streams, rivers, lakes) you may encounter. Finally, we'll head to the guide shed to grab rods and practice setting up under the guidance of an expert before heading to the North Fork Ranch's private stocked pond to put your skills to the test and hopefully catch a few fish!
Pricing
$200/pp for groups of 2 or more
Custom private clinic for 1 person - $275
READY TO BOOK YOUR CASTING CLINIC? REACH OUT TO US TODAY!