Introductory Fly Fishing Casting Clinics
There's nothing more important than having an accurate cast in fly fishing, a sport that hinges on the mastery of presentation. From the moment you tie a fly to the end of your tippet, to the brush-stroke movement of your arms painting the sky as you cast, presentation is paramount to your success. Here at North Fork Ranch Guide Service, we've tailored this series of Introductory Fly Fishing Casting Clinics to give anglers a rudimentary start to their fly fishing career and introduce the principles of casting. Led by our expert guides here at North Fork Ranch Guide Service, we will work diligently to help you cast more accurately, lay fly line out straighter, and ultimately land the fish of your dreams.
Our classes are ideal for the individual angler looking to be a part of a group lesson as well as the beginner fly fisherman looking to try the sport out. Our clinics are 4 hours long, giving you ample time to learn new techniques and implement them in the same day. We begin with our casting clinic led by expert guides who will demonstrate proper technique, then move into a more detailed explanation for those desiring a deeper understanding. Finally, we take our clinics to the private stocked ponds on property where we allow you to put the skills you've learned into action. So whether you're just beginning to get into fly fishing, or looking to brush up on your casting technique, our series of Fly Fishing Beginner Casting Clinics is perfect for you!
Casting Clinic is Available Upon Request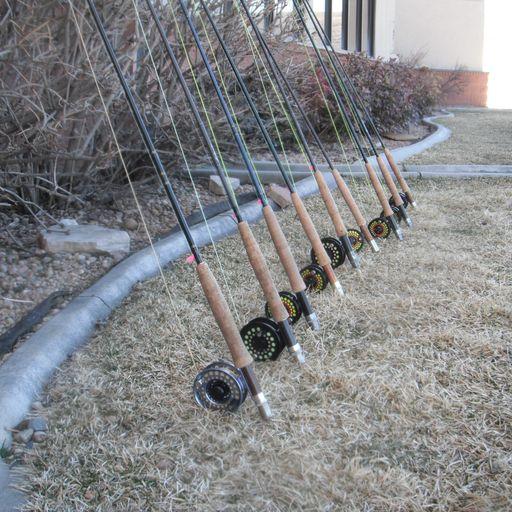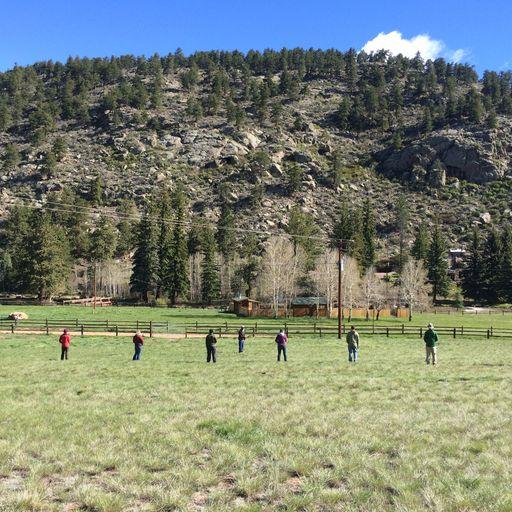 The Importance of Fly Presentation When Casting
Casting a small size 18 nymph tied on to the hook shank of a larger dry fly (a popular angling technique) is no easy feat. The weightless fly and the inevitably-entangling nymph pair can lead to frustration; that is, unless you know how to properly cast them. Fly fishing, unlike spin fishing, is a sport of delicate presentation and unprecedented finesse. In the presence of chaos and the fluttering frenzy of mayflies on the water, the everyday angler finds himself with the need to focus on a rhythm, drawing his rod back only to then pull his line back forward in a beautifully conducted symphony of harmonious movement. Thus, it's clear why casting is a vital part of fly fishing. Here at North Fork Ranch Guide Service we are pleased to present our Introductory Fly Fishing Casting Clinics to help you become an expert at casting.
READY TO BOOK YOUR CASTING CLINIC? REACH OUT TO US TODAY!