Corporate Outing Amenities
Even if you aren't an avid fly fisherman, here at North Fork Ranch Guide Service our lodge located in Shawnee, Colorado is not only privy to some of the gorgeous views surrounding us, but also some incredible cuisine. When you're not hunting or fishing, kick back in the Wildhorse Lodge, relax by the river with a glass of wine, or explore a different activity like archery, or trap shooting. Wanting to go hiking, or looking for a relaxing setting to read your next book, look no further than the beautiful lodging we offer surrounding the Shawnee, CO area. Our lodge is located within an hour of Denver and two hours of Colorado Springs making it an apt location for not only corporate retreats, but also client trips furthering relationships. While we specialize in guided fly fishing trips on pristine public and private waters throughout the Colorado Mountains, we're also a full service Dude Ranch. Schedule your next corporate or group trip with us to discover a fun and relaxing time that's likely to be more productive than you could have possibly imagined.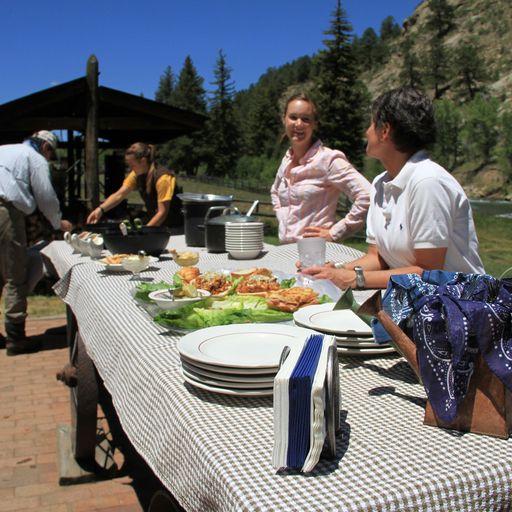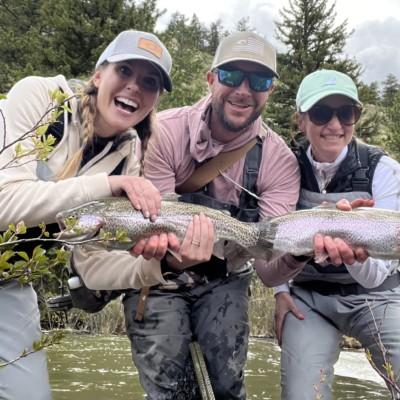 North Fork Ranch Guide Service
Welcoming visitors since 1985, here at North Fork Ranch Guide Service we pride ourselves on offering the best private water fly fishing experiences in Colorado. From the Santa Maria Fly Fishing Ranch, to the Abell Fly Fishing Ranch, and so many other rivers surrounding Shawnee, Colorado, we have a trip for you. Whether you're looking for large rainbow trout, to more spooky brown trout, or perhaps just enjoy the lodge and cuisine, here at North Fork Ranch Guide Service, we make it our priority to ensure you have the trip of a lifetime. We also recognize the importance of location and are pleased to offer convenient lodging within an hour of Denver and two hours from Colorado Springs. Call us today to get more information and book your trip today!