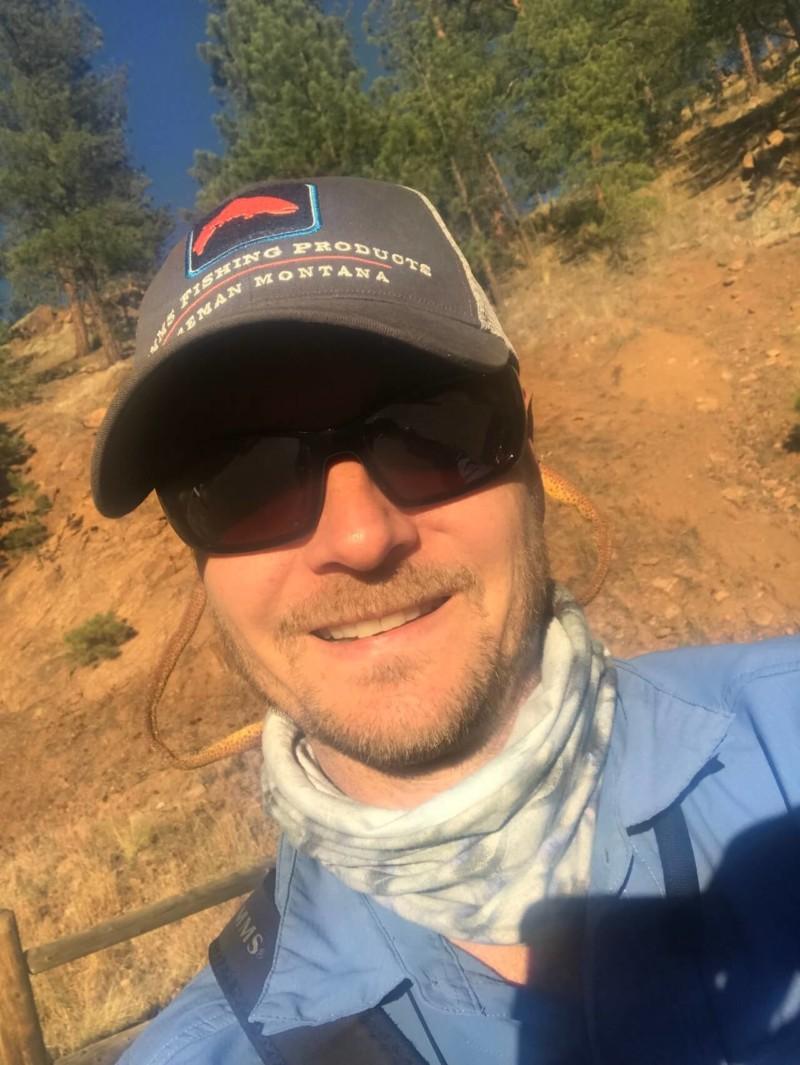 One of the reasons I love fly fishing is that it's like a puzzle with moving pieces. Flows of the river, weather conditions, and the hatch are ever-changing. No one cast or drift is the same and there are multiple aspects that need to come together to be successful. When you get the eat from a selective trout, connect on the hookset and land the fish….oh what a feeling! Helping a client to spot, hook, and
land a lively trout and sharing in their happiness brings a big smile to my face every time.

Trent Clifton
Fishing Colorado rivers, streams, and creeks for over 25 years, Trent has developed a passion (possibly an addiction?) for fly fishing and enjoys sharing his knowledge and love for fly fishing. As an early- retiree from corporate life, he has a deep appreciation and feels fortunate to now make his office outdoors and on the water. Trent's fishing buddies often describe him as a fun-loving and laid-back "fishy" guy, but he also brings a sense of professionalism focused on creating the best overall experience and lasting memories for every client. When Trent is not riverside, you can find him enjoying the great outdoors trail running, climbing, hiking, snowboarding and mountain biking with his beautiful wife, two college-aged sons, and his black lab.